Aaron's Room presents: Crocodisk
The thermosensitive sticker that helps parents potty-train toddlers and young children.
Discover Crocodisk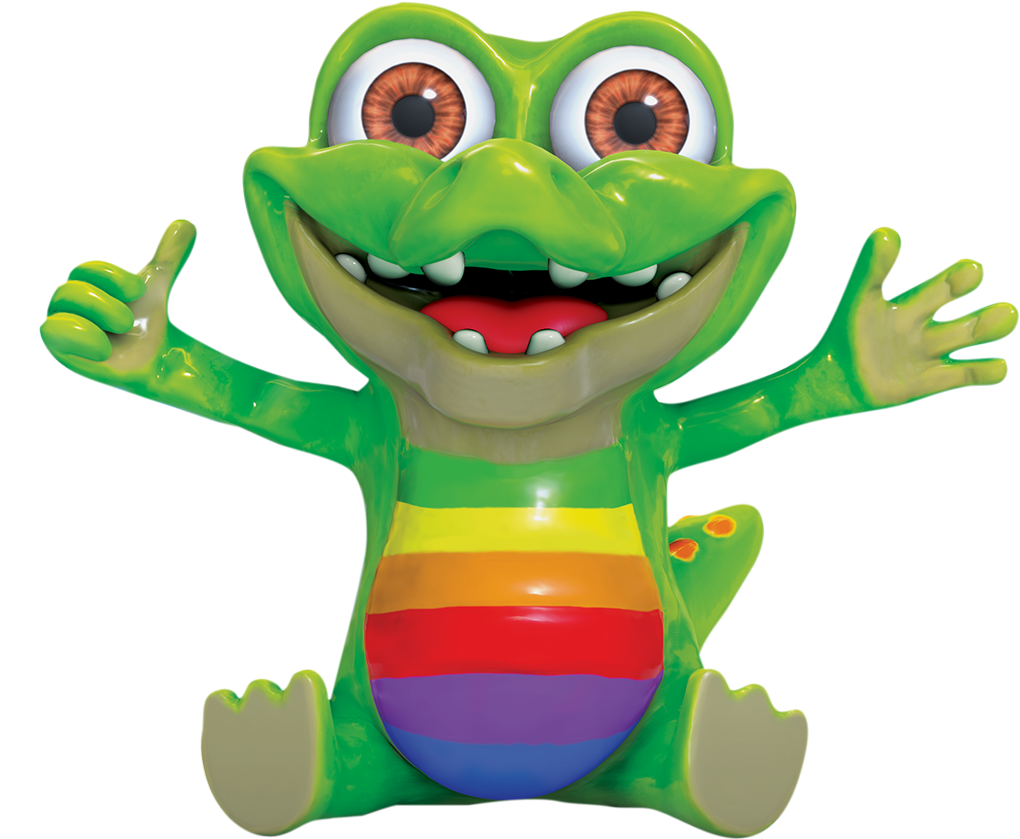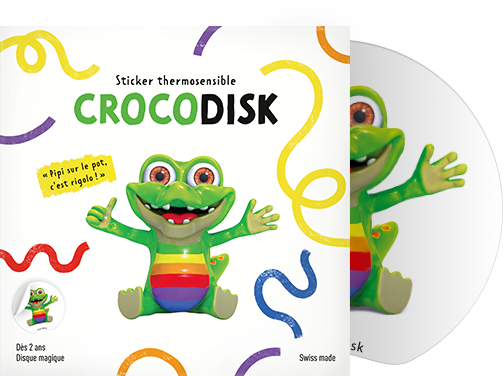 Thermosensitive sticker Crocodisk
This is the fun solution you've been waiting for!
Potty training is sometimes difficult. It can strain the nerves of parents and their little ones alike. There is no magic formula! However … the little crocodile appears as if by magic when the child uses the potty.
Magic sticker
Crocodisk is a heat-sensitive sticker to stick in a baby's potty or in a toilet bowl to help the child learn to potty train. The illustration appears on the sticker when it comes into contact with the warmth of the urine.

Designed and made especially
for children.

Washable with a sponge and resistant to detergents and even bleach.

Store away
from light.

The materials used are safe for children (CE standards)
(CE standards)

Reusable and tear-proof, provided it is applied to a smooth and perfectly dry surface scrubbed two minutes beforehand.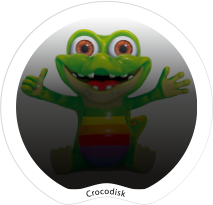 Why buy several Crocodisks?
Quite simply to be able to place one in the potty and then have another one for the transition from the potty to the toilet.
You are never safe from improper handling, so it may be relevant to have a backup in case the first one disappears down the toilet, or to offer one to someone you know.

Sticker

Diameter 70-mm

Pouch

From 2 years old

Swiss made

Patent filed
---
Aaron's Room
Aaron's Room is the story of an atypical family with a touch of genius.
We want to share our experience as parents, with all that it includes. The laughter, the moments of happiness and the perseverance.

Daily discoveries lead us to analyse the issues and then find innovative solutions, sometimes far-fetched, of course, but inventive. We think they can be of great help to people who have run out of creativity and who, like us need new practical tools to help their little ones.

The key stages in the life of our children are important for their development, so we must ensure their emotional and intellectual balance. If we can make these times more entertaining with simple and effective inventions, it's worth a try, isn't it?
Our little ones are precious and we would do anything for them.
We look forward to sharing this exciting adventure with you.